Yakiniki Tokuju Shinra-tei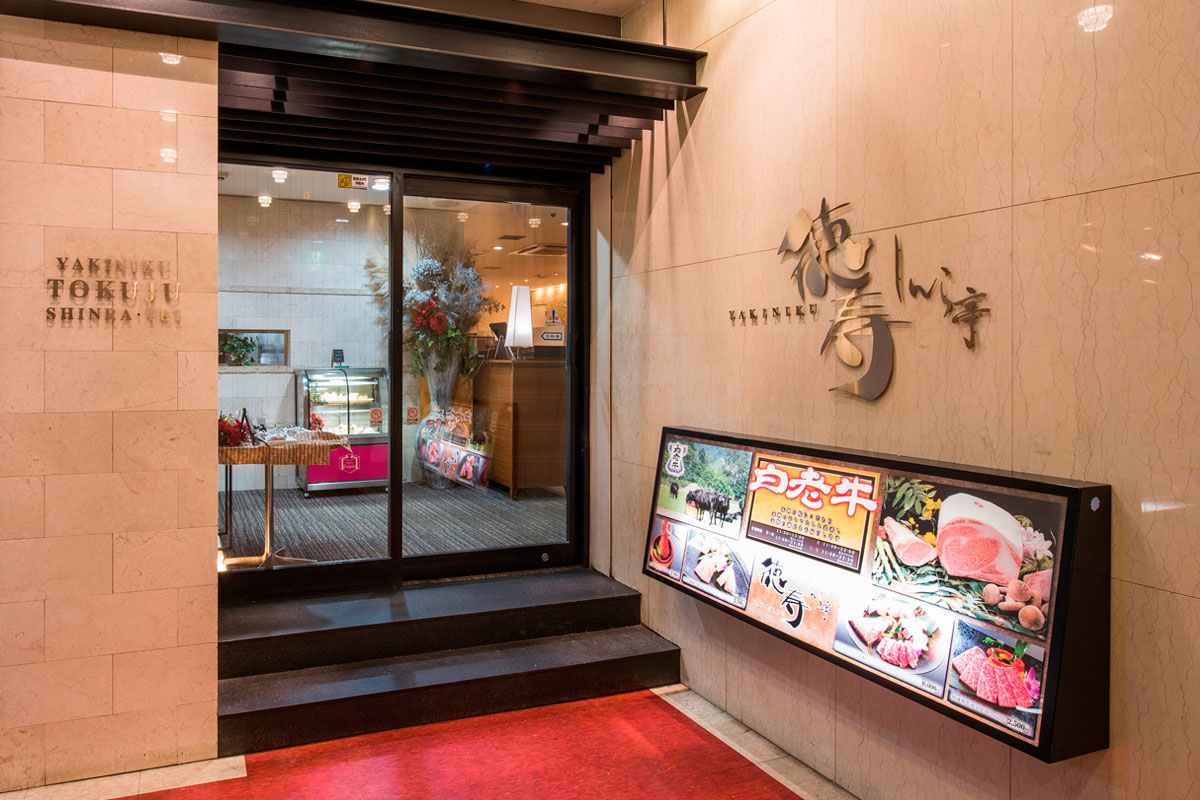 Multilingual correspondence and/or Multilingual menusavailable

[Available]

Payment method

[Cash/Credit Card/PayPay/AliPay/WeChat Pay/AmazonPay/NETS]

Wifi

[Available]

Welcoming you with the finest hospitality, and utmost quality of [Shiraoi beef], a Japanese beef brand Hokkaido is proud to serve.
In addition, we will choose one of our finest wines from our full-fledged wine cellar, to go with your meal.
From day-to-day meals, company meetings and entertainment, serving a wide range of applications to a special anniversary.
" Shiraoi beef, " a signature brand of Hokkaido beef, is raised by the highest standards, you can enjoy the "tenderness", "deep richness", and "mild taste".
Yakiniki Tokuju Shinra-tei

Address

Sanjo Mimatsu Bldg 2F., Minami 3-jo Nishi 5-chome 14, Chuo-ku, Sapporo

Hours

Mon - Fri 11:30 - 15:00, 17:00 - 23:00
Saturdays 11:30 - 23:00
Sundays & Holidays 11:30 - 22:30
Lunchtime Weekdays 11:30 - 15:00, Sat, Sun, and Holidays11:30 - 16:00

Closed Days

Open year-round

Phone Number

011-221-1910